In order to improve the surface hardness and wear resistance of rectangular tube, surface treatment such as flame surface, high frequency surface quenching, chemical heat treatment and so on can be carried out. Generally speaking, the surface of high and medium frequency is quenched, and the heating temperature is 850-950 degrees. Because of the poor thermal conductivity, heating speed can not be too fast, otherwise there will be melting cracks and quenching cracks. High frequency quenching requires the matrix to be mainly pearlite after normalizing. Spray water or polyvinyl alcohol solution for cooling. The tempering temperature is between 200-400 C and the hardness is 40-50 HRC, which can ensure the hardness and wear resistance of the square tube surface.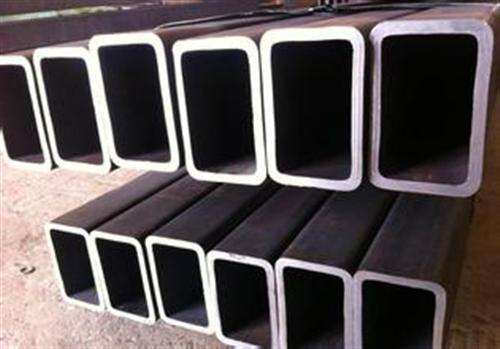 In addition, the heat treatment of rectangular tube has the following three advantages. The dimensional stability of high-precision rectangular tube requires that the accuracy of the pipe be kept stable. Because of the low cooling rate, straightening in the air has a stable effect, which increases the number of residual rectangular tubes in the structure, so it is necessary to carry out cold treatment.
Because the slenderness ratio of rectangular tube decreases and the quenching deformation is simple, it is necessary to strictly control the deformation in the process of quenching. Heat treatment is a very crucial process. In the process of quenching and cooling, selecting cold plasticity for timely proofreading is the key step to ensure the progress of qualified rate. Therefore, quenching in hot bath or oil should be carried out. When the medium is cooled at a certain time, hot proofreading is advocated.
Together, hanging heating should be carried out during the heating process to reduce quenching deformation. For high precision guide rail, gas nitriding or plasma nitriding should be carried out to reduce deformation. High hardness rectangular tube is mainly affected by the effect of touch fatigue load, so it is necessary to have high hardness. Therefore, quenching, surface quenching or chemical heat treatment should be carried out, followed by low temperature tempering.