Square pipe is a kind of name for square pipe and rectangular pipe, that is, steel pipe with equal or unequal side length. It is made of strip steel after process treatment. Generally, the strip steel is unwrapped, flattened, crimped and welded to form a round tube, which is then rolled into a square tube and then cut into the required length.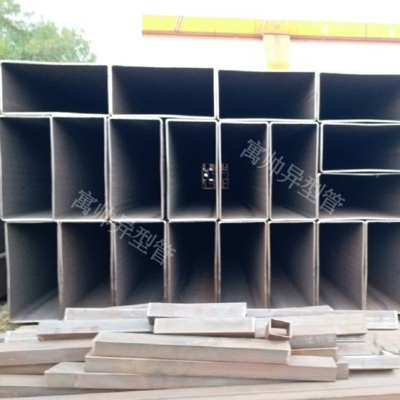 Application fields: widely used in machinery manufacturing, construction, metallurgical industry, agricultural vehicles, agricultural shed, automobile industry, railway, highway guardrail, container framework, furniture, decoration and steel structure, etc.
It is used in engineering construction, glass curtain wall, door and window decoration, steel structure, guardrail, machinery manufacturing, automobile manufacturing, home appliance manufacturing, shipbuilding, container manufacturing, electric power, agricultural construction, agricultural shed, bicycle frame, motorcycle frame, shelf, fitness equipment, leisure and tourism products, steel furniture, various specifications of oil casing, oil pipe and pipeline pipe, water, gas, water, gas, etc Sewage, air, heating and other fluid transportation, fire fighting and support, construction industry, etc.